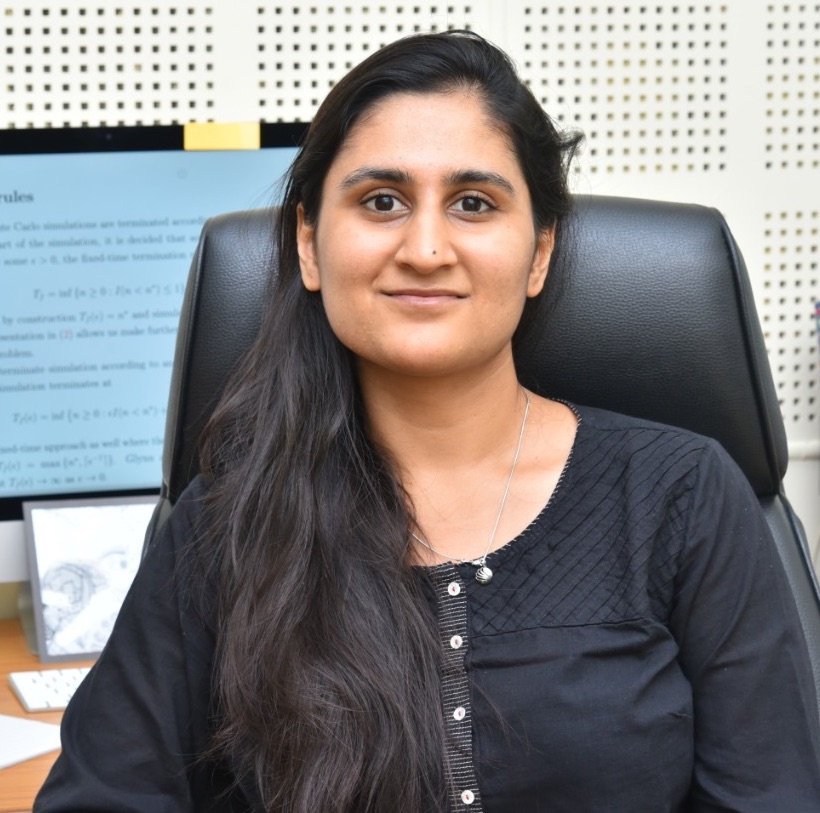 I am an Assistant Professor in the Department of Mathematics and Statistics at the Indian Institute of Technology, Kanpur. Previously, I was an NSF Postdocotoral fellow with Prof. Gareth Roberts at the University of Warwick. My PhD was from the University of Minnesota, Twin-Cities working with Prof. Galin Jones.
My research interests are: Markov chain Monte Carlo, Output Analysis for Stochastic Simulation, Stochastic Optimization.
Students: If you're interesed in working with me, see students tab.
Quick links:
Upcoming Talks:
news
| | |
| --- | --- |
| Nov 16, 2022 | I am excited and honored to be one of the recipients of the Google India Research Award for the project "Towards reliable and robust ML: Estimating Variability in Stochastic Gradient Descent" |
| Oct 12, 2022 | Medha Agarwal's work on "A principled stopping rule for importance sampling" has been accepted for publication in the Electronic Journal of Statistics! Co-author: Víctor Elvira. |
| Aug 22, 2022 | I am delighted and honored to join the editorial board of the Journal of Computational and Graphical Statistics (JCGS) as an Associate Editor! |
| Jul 6, 2022 | Our paper on Dimension-free mixing for high-dimensional Bayesian variable selection led by Quan Zhou has been accepted in JRSS, Series B! Co-authors: Jun Yang, Gareth Roberts, Jeffrey Rosenthal. |
| Jun 29, 2022 | I am humbled to receive the "Sushila and Kantilal Mehta award" for "motivating and encouraging students to pursue pure mathematics through their teaching and research". I thank the student body this kind honor. |