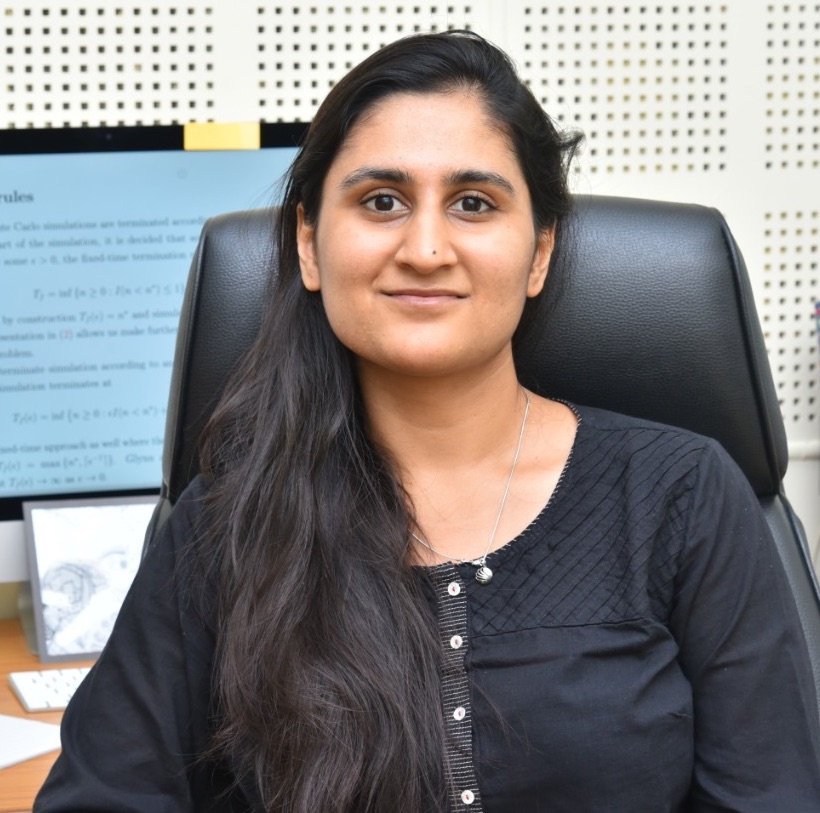 I am an Assistant Professor in the Department of Mathematics and Statistics at the Indian Institute of Technology, Kanpur. Previously, I was an NSF Postdocotoral fellow with Prof. Gareth Roberts at the University of Warwick. My PhD was from the University of Minnesota, Twin-Cities working with Prof. Galin Jones.
My research interests are: Markov chain Monte Carlo, output analysis for stochastic simulation. Recently, I've also been interested in stochastic optimization algorithms.
I serve as an Associate Editor for Journal of Computational and Graphical Statistics and Sankhya B.
Students: If you're interesed in working with me, see students tab.
Quick links:
Upcoming Talks/Visits:
4 Oct, Niser Bhubaneshwar (Online)
news
| | |
| --- | --- |
| Jul 10, 2023 | Thrilled to receive the Rice-IITK Strategic Collaborative Grant with Eric Chi. Excited to collaborate on "Uncertainty Quantification: Leveraging Synergy between Optimization and Sampling". |
| Jul 3, 2023 | Humbled to receive the "Sushila and Kantilal Mehta award" for "motivating and encouraging students to pursue higher education in mathematics". I thank the student body for this kind honor. |
| May 5, 2023 | This summer, I will be a GSoC mentor for Siddharth Pathak who will be working on our R package, SimTools! |
| Mar 22, 2023 | I am honored to be one of the recipients of the Prof. R. N. Biswas Young Faculty Fellowship in Teaching Excellence at IIT Kanpur. |
| Nov 16, 2022 | I am excited and honored to be one of the recipients of the Google India Research Award for the project "Towards reliable and robust ML: Estimating Variability in Stochastic Gradient Descent" |